Italian Restaurants in Philadelphia, are they family owned?
With us, it all began years ago in the home cucina (kitchen) of Ma Ma Yolanda. As with most Italian women of the day, she knew how to prepare sumptuous Italian food for her famiglia. Word of her expertise spread, and needing money for the family, she soon became a cook for several restaurants. Rumor has it that the 'boys' loved her cooking. She was making dishes that were 'squisito' (delicious).
South Philadelphia is where the Italian community began in Philadelphia in the late 1800's. Ma Ma Yolanda was typical of the hard working women of that era. Her figlio (son) John loved to be in the kitchen, and through the years learned the recipes that now are the backbone of truly authentic Italian restaurants. The early Italian settlers did business with 'their own'. There was not a great effort to attract non Italians to the area. There was no infusion of other food into the diet. Today, all that has changed, but the roots are still there. So, as it was a hundred years ago, here you will find Ravioli with spinach, spaghetti Puttanesa or Ziti Yolanda. When John opened his own place, he named the restuarant after his mom. John's daughter, Kim, is now the chef at this most charming of Italian restaurants in Philadelphia.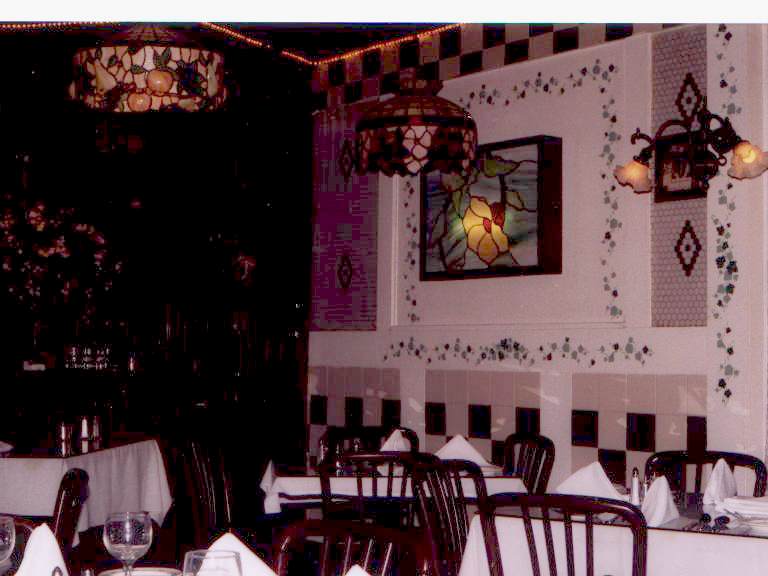 Have you ever tried Italian gnocchi? If not click here. It's just one of the great dishes awaiting you. This is what people expect from South Philly restaurants.
The bread is warm, the pasta al dente, and your table awaits you as you go dining in Philadelphia. Our menu page includes a description of what each dish is. Here's an example of our recipes. Home made Capellini in Marinara sauce
Benvenuto
If you are looking for authentic Italian food in Philadelphia, if you have heard that Philadelphia Italian Restaurants are the best anywhere, come to the heart of South Philadelphia for family style cuisine.

Ma Ma Yolanda's, 746 South 8th Street, South Philadelphia, PA. Ph 215.592.0195.